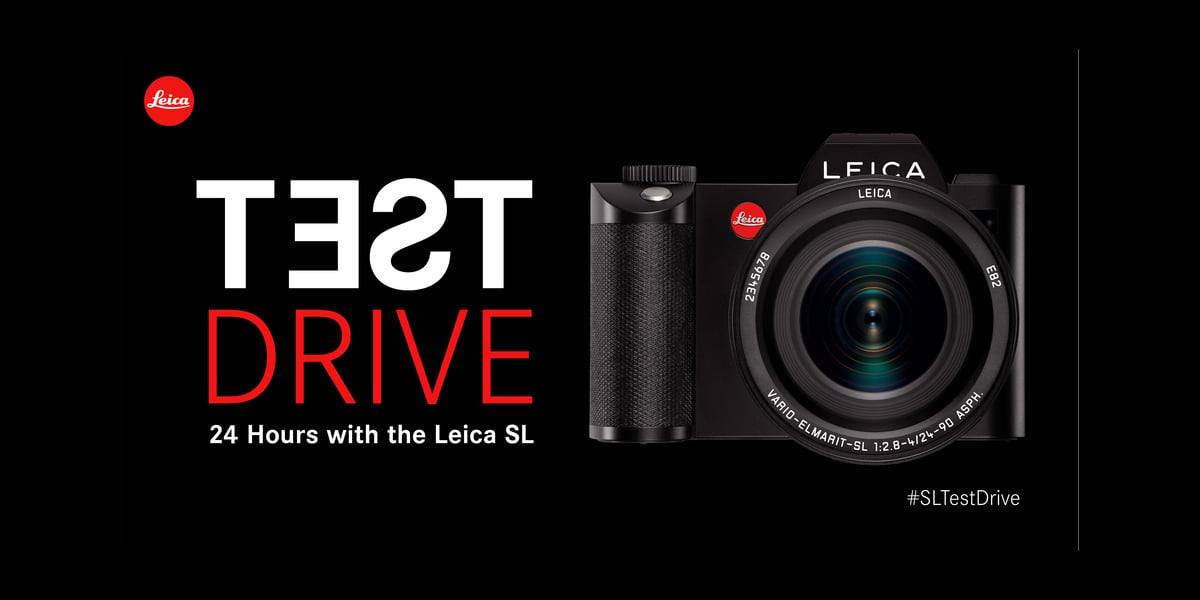 Visit one of the participating store listed below to test drive the Leica SL (Typ 601) and Leica Vario-Elmarit-SL 24-90 f/2.8-4 ASPH or APO-Vario-Elmarit-SL 90-280mm for a full 24 hours.
Now is the perfect time to explore the exhilarating capabilities of the Leica SL Camera System and get acquainted with the exciting world of Leica!
Walk-ins welcome, please call ahead to check availability. Share your SL Test Drive captures with #SLTestDrive to have your images featured on Leica's social media channels.
This program is offered for a limited time only.
Contact a participating store for more info
| | | | | |
| --- | --- | --- | --- | --- |
| LEICA STORE LAS VEGAS | | | | |
| The Forum Shops at Caesar's Palace | | Tel.: +1 702 868 4070 | | info@leicastorelv.com |
| 3500 Las Vegas Blvd South; Suite R-20 | | Fax: +1 702 868 4062 | | |
| Las Vegas, NV 89109 | | | | |
| | | | | |
| | | | | |
| LEICA STORE BELLEVUE | | | | |
| Bellevue Square Mall | | Tel.: +1 425 451 4060 | | Info@leicastorebellevue.com |
| 575 Bellevue Square Suite 221 | | | | |
| Bellevue, Washington 98004 | | | | |
| | | | | |
| | | | | |
| LEICA STORE LOS ANGELES | | | | |
| 8783 Beverly Blvd | | Tel.: +1 424 777 0341 | | info@leicastorela.com |
| West Hollywood California (CA) 90048 | | | | |
| | | | | |
| | | | | |
| LEICA STORE BOSTON | | | | |
| 74 Arlington Street | | Tel.: +1 857 305 3609 | | info@leicastoreboston.com |
| Boston Massachusetts (MA) 02116 | | | | |
| | | | | |
| | | | | |
| LEICA STORE WASHINGTON DC | | | | |
| 977 F STREET NW | | Tel.: +1 202 787 5900 | | info@leica-store-dc.com |
| WASHINGTON District of Columbia (DC) 20004 | | Fax: +1 202 787 5702 | | |
| | | | | |